Dental bridges literally bridge the gap created by one or more missing teeth.
A typical bridge consists of two crowns (one on each side of the gap created by missing tooth/teeth) and a false tooth/teeth (that fill in the gap and is attached to the crowns). These two crowned 'anchoring teeth' are called abutment teeth. These supporting teeth can be natural teeth or dental implants. The false tooth/teeth in between the anchoring teeth are called pontics. Bridges can be made from gold, alloys, porcelain or a combination of these materials.
WHAT ARE THE BENEFITS OF DENTAL BRIDGES?
Restore your smile
Restore your ability to properly chew and speak
Maintain the shape of your face
Distribute the forces in your bite properly by replacing missing teeth
Prevent remaining teeth from shifting out of position
WHAT TYPES OF DENTAL BRIDGES ARE AVAILABLE?
There are three main types of bridges:
Traditional fixed bridges: consist of two or more crowns and a filler tooth/teeth. The filler tooth/teeth are attached to one or more crowns. The crowns keep the bridge in place. Traditional bridges are the most common type of bridge and are made of either porcelain fused to metal or ceramics.
Cantilever bridges: are used when there are teeth on only one side of the missing tooth or teeth (there are no teeth next to the other side of the missing tooth/teeth.
Maryland bonded bridges: (also called a resin-bonded bridge or a Maryland bridge) are made of porcelain fused to metal teeth supported by a metal framework. Metal wings on each side of the bridge are bonded to your existing teeth. This type of bridge is commonly used to replace front teeth.
During the first visit, the abutment teeth are prepared. This involves re-shaping these teeth by removing a portion of enamel and dentin to allow room for a crown to be placed over them. Next, impressions of your teeth are made. These impressions serve as a model from which the bridge, false tooth/teeth, and crowns will be made by a dental laboratory. Your dentist will make a temporary bridge for you to wear to protect the exposed teeth while your bridge is being made.
During the second visit, your temporary bridge will be removed and the new permanent bridge will be checked and adjusted, as necessary, to achieve a proper fit. Multiple visits may be needed to check the fit of the metal framework and bite of your teeth. If the dental bridge is a fixed (permanent) bridge, your dentist may temporarily cement it in place for a couple of weeks to make sure it is fitting properly. After a couple weeks, the bridge is permanently cemented into place.
How long do dental bridges last?
Dental bridges can last 5 to 7 years and even longer. With good oral hygiene and regular professional cleaning, it is not unusual for the life span of a fixed bridge to be over 10 years.
Will it be difficult to eat with a dental bridge?
Replacing missing teeth should actually make eating easier. Until you become used to the bridge, eat soft foods that have been cut into small pieces.
Will the dental bridge change how I speak?
It can be difficult to speak clearly when teeth are missing in the front area of the mouth. Wearing a dental bridge with the front teeth in proper position will help you speak more clearly.
How do I care for my bridges?
It is important to keep your remaining teeth healthy and strong as the success of the bridge depends on the solid foundation of the surrounding teeth. Brushing twice a day and flossing daily helps prevent tooth decay and gum disease that can lead to tooth loss. Your dentist or dental hygienist can demonstrate how to properly brush and floss your teeth. Keeping a regular professional cleaning schedule will help find dental problems early when treatment can be more successful. Eating a balanced diet (more fruits, vegetables and fiber than meats) is important for general body health and oral health.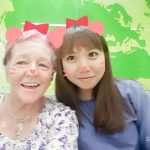 I'm one very happy and very grateful women after meeting the dentists and staff of this wonderful and caring team at serenity in Ho Chi Minh City.
They have given me my "Happy Smile", back after many years of hating my old and very and well worn teeth.
Wonderful and extremely caring dentists and staff. I highly recommend you go to Vietnam to get your confident smile back.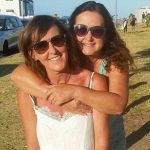 The care at Serenity is top class. From the minute you walk in and are greeted pleasantly and politely it feels like you are in the hands of professionals.
I had an excellent teeth clean and 2 crowns. A lot of care was taken to make sure they fitted perfectly and I am very happy with the outcome. They feel like my old teeth only better!!
Everything is clean and hygienic.
I would recommend Serenity without hesitation!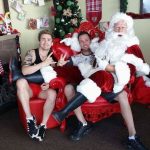 This has to be the most amazing day of my life to date.
After 5hrs in the chair an sitting through a full clean, dental repairs to damaged teeth due to my 28 years of living, full teeth polishing, shaping an sitting through 4 rounds of 30 minute laser whitening they have turned from normal teeth into perfect gloss white even teeth.
I don't even need veneers like i thought, I've finally got a great smile i haven't ever felt so happy befor. Thank you serenity international dental clinic you have truly made a day i will never ever forget ❤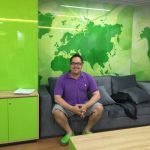 A brand new dental clinic with all the best equipment. The staff is super friendly and knowledgeable. They work really hard to make sure you are comfortable and relaxed during whatever procedure they are performing. They even have slippers for us foreigners with big feet.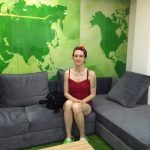 Clean and hygienic with friendly, fast service. Reasonably priced as well.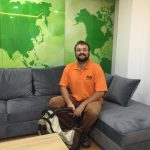 Excellent Dental Clinic with good staff speaking English.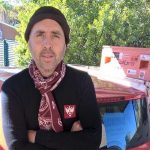 Briliant care. Staff were so friendly,
Warm and honest. Explained in detail of procedure and status of my teeth at each visit.Very proffestional. During and after dental procedure, nurse even gives you a massage around the neck! Joined the staff for Yoga on Tuesdays and Thursdays. Amazing Value.
From now on it will be my only dentist (for any major work that needs doing) I will be visiting. Thankyou Serenity.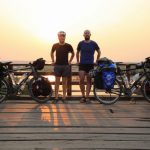 Few weeks ago I have been in Hanoi and fell in love. During one evening I broke one of my back teeth. I checked the Internet for a good dental clinic. I found this one and wrote an email. At the next morning I got an answer with an appointment at same day.
I was a little bit skeptical - Is it good to go to the dental clinic in Vietnam? Maybe they don't have the same standard like in western countries.
Finally I was really surprised about the good organisation, the high standards and the doctors. Everybody spoke english and the doctors really well. Now my treatment is two month ago and I'm really satisfied. I had absolutely no problems or pain during the treatment until now.
I can recommend this dental clinic !!!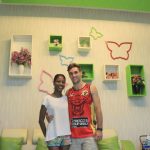 Eveline & Maurice Sandstrom
My husband had porcelain crowns, bridges, root canal therapy and extractions while I had a new partial denture. We are very happy with the job, the service and the price. We have no hesitation in recommending Serenity Dental Clinic to anyone.
Before I found Serenity I tried to contact a few dental clinics in Saigon but got no response so I tried Serenity. It was wonderful, Albert contacted me immediately and asked what kind of treatments my husband and I were looking for, so he could give us the price list. Albert was very accommodating in scheduling our appointments. One afternoon my husband was in the chair from 2 pm to nearly 8 pm! as they want to finish his procedure before we're going to Catba island the next day. I can't imagine any dentist in Australia want to do the overtime like Dr Emily and her staff did!
The clinic was spotless, modern with professional staff.